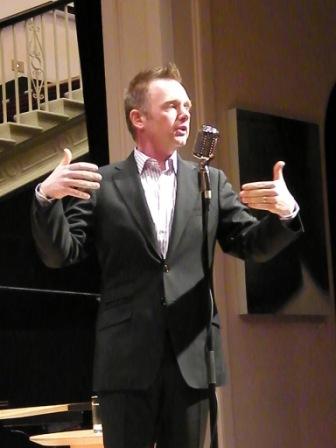 Interactive Singing and Opera Workshops
Nyle has a wealth of experience and much success working with groups of adults and children, explaining about the art of singing and theatre performance. He'll dispel the myths surrounding opera and classical music, making both accessible, interesting and fun. The importance of rhythm, teamwork, imagination, concentration and musical appreciation are some of the points covered in very interactive presentations which can be tailored to each group hour, including a performance of songs by Nyle.
He  likes  to work with groups of up to 30 at a time and requires a room or space where one could engage in some physical activity.
Testimonials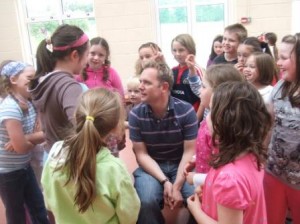 "In introducing the world of opera to our students, Nyle captivated his audience with tales of his operatic life, the mastery of his craft and the practicalities of being an opera singer. The students were actively involved in rhythmic and melodic exercises. Nyle's experience of interacting with children was evident. The climax of the afternoon was a stirring rendition of 'Granada' which filled the hall and mesmerised both pupils and staff. I have no hesitation in recommending Nyle's workshop to any school. It was a most enjoyable experience"
"Nyle Wolfe introduced the children and staff in a very special way to his discipline. He explains the mysteries of classical music and opera in an exciting and understandable way. He showed the children new and exciting career possibilities and let them hear a real live opera singer, for some a once in a life time opportunity. I would wholeheartedly recommend the workshop to any school"