Sing and get paid for it...
Nyle's first concert was at the tender age of 6 singing White Christmas and Rudolph the Red Nosed Reindeer. Throughout his
school years, he was an active participant in musical and theatrical productions, from Joseph and his Technicolour Dreamcoat and Oliver to The Royal Hunt for the Sun. He came to public attention with the Southampton Operatic Society. In the title role of Gilbert and Sullivan's The Mikado, he won critical acclaim while still only 16 years old. There followed performances as The Pirate King in The Pirates of Penzance and Private Willis in Iolanthe before returning at 18 to Cork with his family.
It was in Cork that Nyle met opera singer and impresario John O'Flynn through an advertisement in the Cork Examiner, headed "Sing and Get Paid for it!"
Mr. O'Flynn was at the time the artistic director of the fledgling Irish Operatic Repertory Company. Following a brief audition, Nyle was engaged as a member of the chorus and the Young Singer programme, supported by FAS.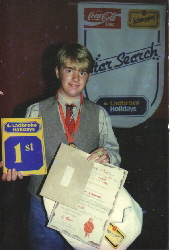 Two months later, he made his professional debut at the Fir Grove Hotel in Mitchelstown, Co Cork, singing the sextet from Lucia de Lammermour in the distinguished company of John O'Flynn himself and acclaimed Irish soprano Cara O'Sullivan. His first appearance of many engagements at Cork Opera House took place the following Spring as a flunkey in The Student Prince. Over the next 18 months Nyle developed his vocal abilities under the careful tutelage of John O'Flynn before the FAS scheme ended. Over the following summer, Nyle worked in Trabolgan Holiday Village where he was able to guest star with several of Ireland's leading performers of the time, including Joe Mac and Sonny Knowles. While in Trabolgan, Nyle was approached by researchers from RTE, which led to his first television appearance on the late Gerry Ryan's "Secrets", singing Somewhere over the Rainbow.
A period of study at the Cork School of Music with veteran tenor John Carolan began in the autumn of 1993. With Carolan's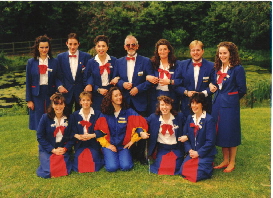 guidance Nyle won Several Prizes at Cork's Feis Maitiu including Male Solo and Music Theatre. His first part in Cork's Everyman Palace as the Mayor of the Munchkins in The Wizard of Oz was followed by his first major opera role as Pish Tush in the IORC production of The Mikado in Cork Opera House. Soon after began a long association with Shannon Heritage in Bunratty, Knappogue and Dunguaire Castles. With the cast of the castles, he sang at the Rose of Tralee International Festival at the Dome to several million television viewers world wide. At the Rose Festival, he met Mr Gay Byrne. He later sang the role of The Pirate King in the live broadcast of The Pirates of Penzance on The Gay Byrne Show and songs from Oklahoma and The Gondoliers on The Late Late Show.
Thanks to financial support from Shannon Heritage, Nyle moved to Dublin to further his opera studies at the Leinster Opera Studio with the acclaimed Dr Veronica Dunne and musical director David Wray.
With the studio, Nyle sang in various venues around the country, including the Galway Arts Festival. He won opera solo, duet and music theatre competitions at the Centenary Feis Ceoil. He was invited to sing with many concerts and productions in Dublin including Rathmines & Rathgar and Glasnevin Musical Societies. He sang the role of Morales in Bernadette Greevy's production of Carmen in the National Concert Hall and Second Armed Man in the then Dublin Grand Opera Society's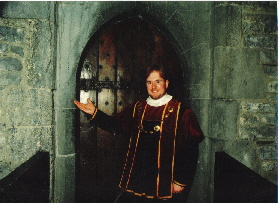 production of The Magic Flute. He met and sang for former President Mary Robinson, Taoiseach Bertie Ahern and at the West Belfast Arts Festival Gerry Adams. He also sang in many concerts and recitals for RTE Radio programmes for producers Kevin Hough and Jane Carty.
London was Nyle's next destination and the 2 year post graduate study at the Royal Academy of Music, (part funded by Irish Actors Equity and Scotland's Caird Trust), where he graduated "summa cum laude". During his time here, he travelled home to Ireland to sing, most notably La Boheme in Cork Opera House, La Traviata in the National Concert Hall and the Merry Widow in University Concert Hall, Limerick. Performances in the UK included Don Giovanni in Cambridge and Albert Herring and Le Rossignol in London, as well as concerts for Queen Elizabeth II, her family and members of the British Parliament. In competition, Nyle won the Mary Garden Interational Singing Competition in Aberdeen, the 3FM Special Prize in the inaugural Veronica Dunne Singing Competition and was finalist in the Scottish Opera Competition.
Following his performance of Don Giovanni, Nyle was approached by Brian Dickie to sing Don Pedro in Beatrice and Benedict in Baden Baden and Paris with European Opera . He returned to Dublin once more to sing in Salome and Lady Macbeth of Mtensk with the newly renamed Opera Ireland. Following the advice of Opera Ireland's Artistic Director, Dieter Kaegi, a year of final study followed in Switzerland, at the Zurich Opera House where he sang Baculus in Der Wildschutz.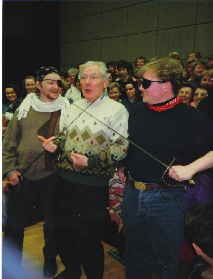 Following Zurich, Nyle was engaged as principal lyric baritone at the Musiktheater im Revier, Gelsenkirchen. In Gelsenkirchen, he sang hundreds of performances, including La Cenerentola, L'Elisir D'Amore, Cosi fan Tutte, the Barber of Seville and the
World Premiere of Mullenbach's Die Todesbrucke to name but a few. Despite this hectic schedule, Nyle still found time to guest with other prestigious opera companies, including Opera
Ireland (The Silver Tassie) and Cologne, (La Finta Giardiniera). Nyle was also able to explore the repertoire of the American Musical in productions of Kiss Me Kate, Crazy For You and Cy Coleman's The Life as well as popular repertoire with concerts of music associated with artists such as Sinatra, Elvis and The Blues Brothers.
In November 2006 Nyle was thrilled to return to the theatre where he made his debut. His performance as Figaro in Rossini's Barber of Seville at Cork Opera House won him much praise from the public and press and was a highlight for him on his musical journey.
Also in 2006 Nyle moved home to Ireland to concentrate on a new project. Together with his long time collaborator David Wray they set about producing Nyle's first commercial solo recording. "Moodswings" was recorded in Wicklow with co producer Mark McCabe and a lineup of the country's top musicians. To promote the album Nyle set out on an extensive nation-wide tour during 2007. Reaction to the live show and recording was fantastic and internet interest resulted in invitations to sing in the USA and radio play as far away as New Zealand.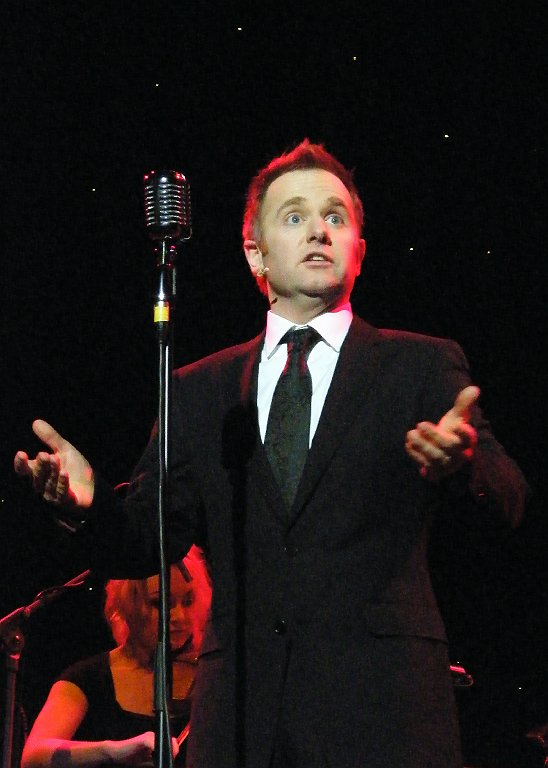 In 2008 Nyle took to the seas for the first time as a guest entertainer on a number of five star cruise ships. He was also to appear at the historic Mission San Juan Capistrano in California for a solo concert which raised a quarter million dollars. With RTE and Opera Ireland he recorded Mr Page in the first recording of Balfe's Falstaff and sang Demetrius in A Midsummer Nights Dream for OI.
2009 started with a new recording in New York. Titled HomeGround it is a collection of Irish and American folk songs. Nyle was delighted to work with an amazing band for the project. Arrangements were again written by David Wray and the recoding was mixed and mastered by Robert Smith in Kampo Studios. Durring 2009 Nyle established an agency "Singers for Hire" with his partner Riah. In it's first three years the agency has gone from strength to strength booking singers for over 500 events in locations in Europe and the USA. Nyle was delighted to sing at the opening of The Cork International Choral Festival in The Sea Symphony by Ralph Vaughan Williams and at the Cork Opera House in the title role of Bernstein's Candide. He maintained a busy concert schedule with appearances in Ireland and the US.
2010 started with a recital at the National Concert Hall Dublin, a puppet driven production of the Magic Flute in Cork and Romeo and Juliet in Dublin. It also saw no fewer than 200 appearances for Nyle as his alter ego Marco the Operatic Chef including at the birthday party of Price Albert of Monaco. Since his fist appearance on New Year eve 2004, Marco has been leaving the kitchen to serenade unsuspecting dinner guests more and more often and during 2010 demand reached fever pitch. The Operatic chef's surprise dinner shows have proved the perfect vehicle for Nyle's voice and comic talents and has nearly eclipsed Nyle's other accomplishments. The year ended with a role in Tosca for Opera Ireland's last production as the company finished producing opera after 74 years.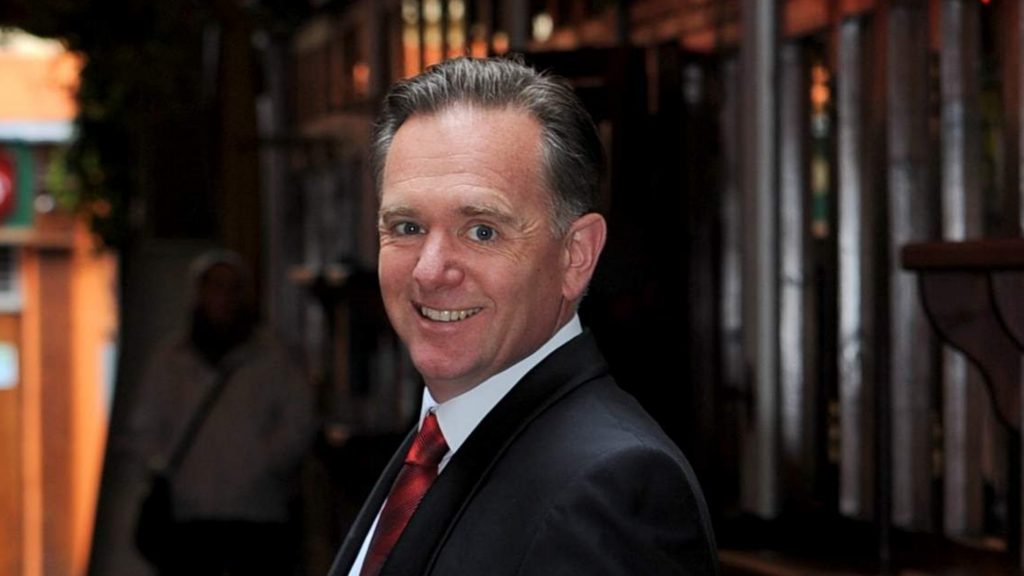 In 2011 Nyle sang for Sky Arts at The Dublin Writer's Week and took Marco to Berlin and New York for the first time. He completed his fifth artist in residence programme for Limerick County Council and for the first time a series of lectures for University College Cork. Nyle is a director of Opera Workshop and Ber Assessors Limerick Energy Rating. He also sang a number of concerts for charity raising several thousand Euros.
Since 2006 Nyle has run Singers for Hire. The agency provides surprise entertainment to private events and parties. With offices in Europe and Australia the company have booked some 7500 events in every corner of the world.